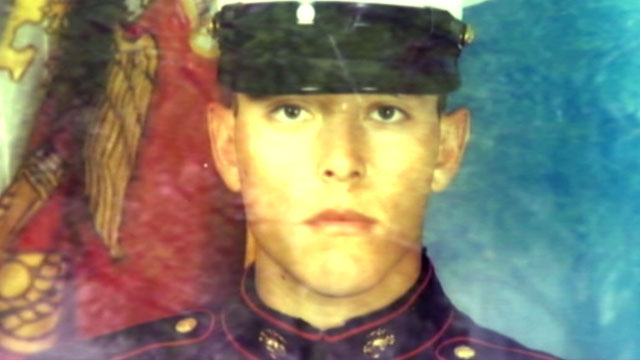 R.I.P.
Sad post today folks.
Imagine working an exhausting graveyard shift. You've barely slept two hours when you're suddenly awakened by the cries of your panicked wife. She's screaming something about men with guns breaking into the house as she clutches your infant son in her arms. You instruct your family to hide as you reach for your rifle, similar to the one that got you through two tours in Iraq during your time in the Marines. You take a defensive position in the hallway as your front door is smashed in by a heavily armed force clad with shields and body armor. Almost immediately, they fire 70+ rounds in your direction in less than 7 seconds. You're left to die, alone, bleeding to death on the floor of your own home.
This is what happened to Jose Guerena on May 5, 2011.
In Prima County, Arizona, the sheriff's SWAT Team burst into Guerena's home serving a narcotics warrant. This was part of a larger, coordinated raid on numerous other homes throughout the county on the same morning, all of which were allegedly involved in some grand narcotics ring/conspiracy.
Here's what happened:
A few key points:
-Nothing was found at Guerena's house.
-Guerena never removed the safety from his rifle and thus, never fired a shot at the police.
-The SWAT Team fired over 70 bullets and hit Jose only 20 times. That's dangerously inaccurate for a team of highly trained "professionals."
-After they entered the house, the police denied Jose any medical treatment for over an hour, effectively letting him die in his own home.
You could argue cops are justified when it comes to shooting individuals who point guns at them, but this whole situation just reeks of something else. The police have tried to smear Guerena after this incident and tie him to some "para-military drug gang" although he was honorably discharged from the Marines and has no criminal record. This was either was either a botched police raid due to gross negligence on the SWAT Teams' part or a sanctioned murder by the Sheriff's department.
Here is the helmet cam footage from a member of the SWAT Team. You be the judge:
more on this story
HERE
and
HERE
.