Oh Portman. Beautiful, intelligent, and one hell of an actress. Is there anything she can't do? I think
Episode I
was probably my first time seeing Natalie Portman on the big screen. Not her finest hour, but then I saw
Leon: The Professional
on DVD. I was SOLD. I've kept up with my Natalie (or Portman as I affectionately refer to her) ever since.
Although born in Israel, Portman moved to the states when she was a toddler. While attending school, she performed with local theater groups before getting her big break in 1994's
The Professional
, at the ripe old age of 13. If you've never seen
Leon: The Professional
....shame on you! It's an awesome little movie about a hitman and his relationship with a 12 year old girl. It's violent, funny, touching and even a little creepy at times, but it's Natalie Portman's debut film performance and therefore, a must see!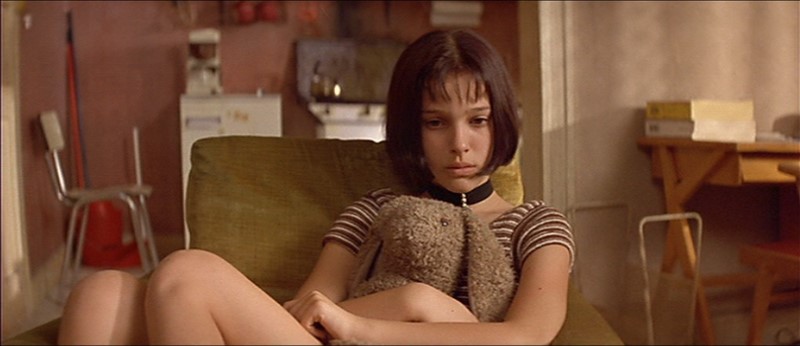 she wants to clean
Beautiful Girls
, or her snarky turn in
Mars Attacks!
, but I'm trying to stay out of Chris Hansen territory so, let's just talk about
Star Wars
. George Lucas cast Natalie Portman as Padme in the
Star Wars
prequel trilogy of utter crap and almost ruined her entire career. Natalie's first two acting roles showed she had chops, pity that none of that was needed for her character in Episode I-III. Dear Lord, a malfunctioning T-800 Terminator could show more depth. It's not her fault though, I really think Natalie tried her best with this role it's just, the dialogue man! That and the plot. Alright,
let's NOT talk about Star Wars
.
Luckily, Portman was able to bounce back with films like
Garden State
,
Closer
, and
V For Vendetta
. Oh yeah, and she was also going to Harvard during this time. She graduated with her BA in psychology in 2003. Movie star, Harvard grad and as of 2011, Academy Award winner. Oh yes, Portman won the Oscar for Best Actress for her role as Nina in
Black Swan
.
Harvard Grad/Oscar Winner
In 2011 Natalie Portman gave birth to son. Yes, little Mathilda from
The Professional
is now a mom. Crazy, since I've been into Portman since I was a young lad myself. Time flies, yet Portman keeps getting better. Here are some photos of her hotness throughout the years:
And now, the greatest moment in Natalie Portman history:
*
Bonus Portman Overdose clip
*
Natalie Portman, growing up before your eyes on The Late Show w/ David Letterman.