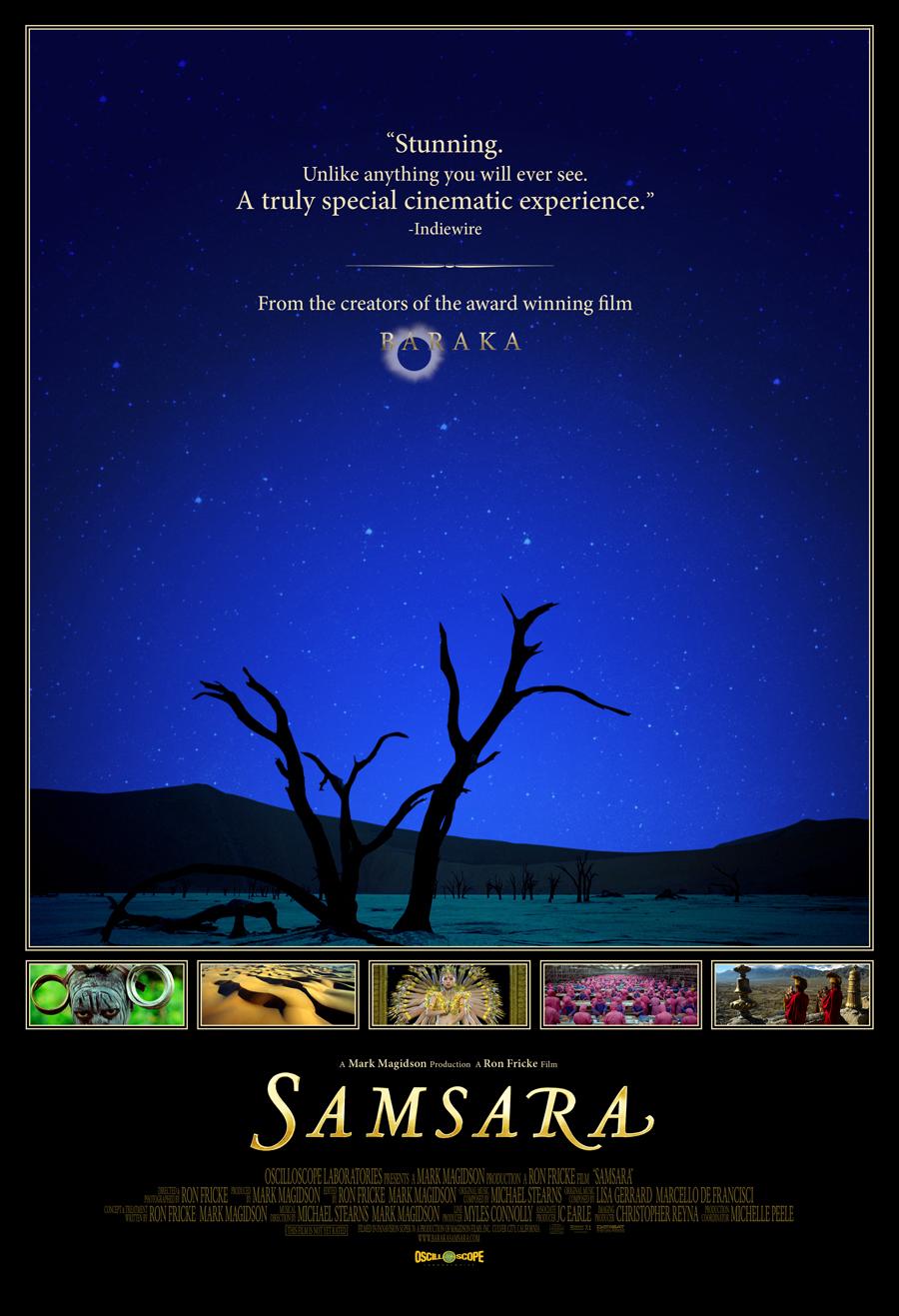 Visually stunning. I can honestly say I've never seen anything like this film before. I went to the theater on a whim, after reading some good comments on a message board, and walked out with a brand new pair of eyes.
The word samsara is Sanskrit for "continuous flow" or "cycles." This documentary uses uncanny visuals to tell the wonderful/tragic story of human existence on Earth. Although there are no words spoken,
Samsara
says A LOT. Birth, death, poverty, opulence, nature, modernity, religion, technology, love, violence, this film uses brilliant and often times, shocking images to demonstrate the principals of samsara, the intertwining cycle of life.
I was lucky enough to see this film at the Arclight Cinerama Dome, projected in 70mm on a monstrous screen. I'd still recommend seeing this film at any theater if possible. It's a visual and dare I say, spiritual treat everyone should experience.