The Los Angeles County Museum of Art to check out the Stanley Kubrick exhibition
. The exhibit pays tribute to the late film maker's entire career. From his early days as a photographer for
Look
magazine, his first foray into film making with his short/documentary film, 1951's
Day of the Fight
; and of course his classic film's like
Spartacus
,
Dr. Strangelove
...,
2001: A Space Odyssey
and
The Shining
to name a few.
Full Metal Jacket
was the first Kubrick film I ever saw. I must have been in 8th grade and was on a serious war film binge after
Saving Private Ryan
came out. I was sorting through my grandpa's VHS collection looking for some new war/action film to watch and saw the oddball cover of
Full Metal Jacket
. The white background, the cartoon-ish looking helmet that says "Born to Kill" but has a peace button right along side it. I had a feeling this wasn't going to be like the average Vietnam flick. Other than that, I had no idea what I was in for. That's when I fell under Kubrick's spell.
Here are some photo's from the exhibit. Forgive the poor quality. I was recovering from a nasty illness and was spellbound.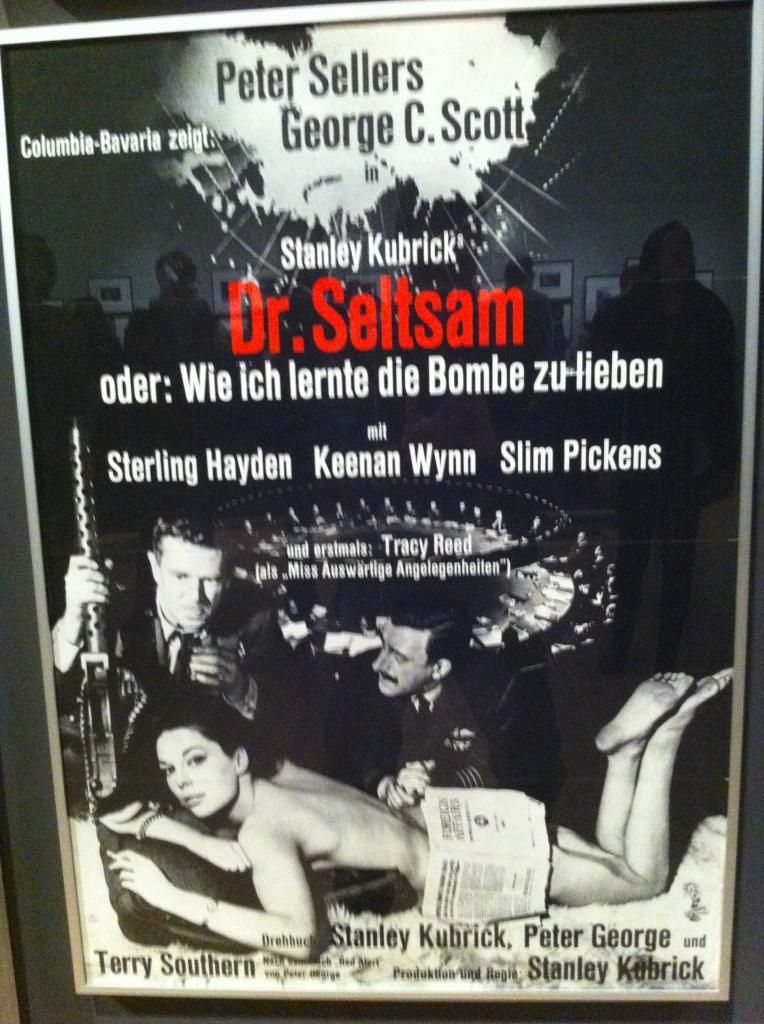 German Dr. Strangelove poster with the uber sexy Tracey Reed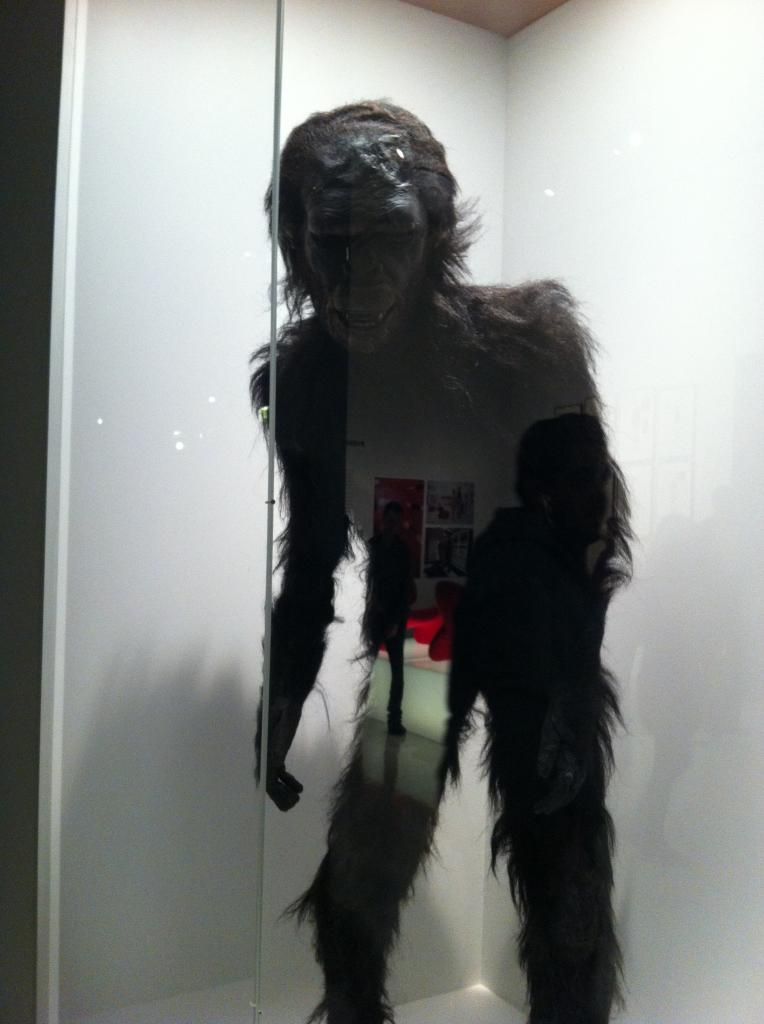 2001: apes gonna ape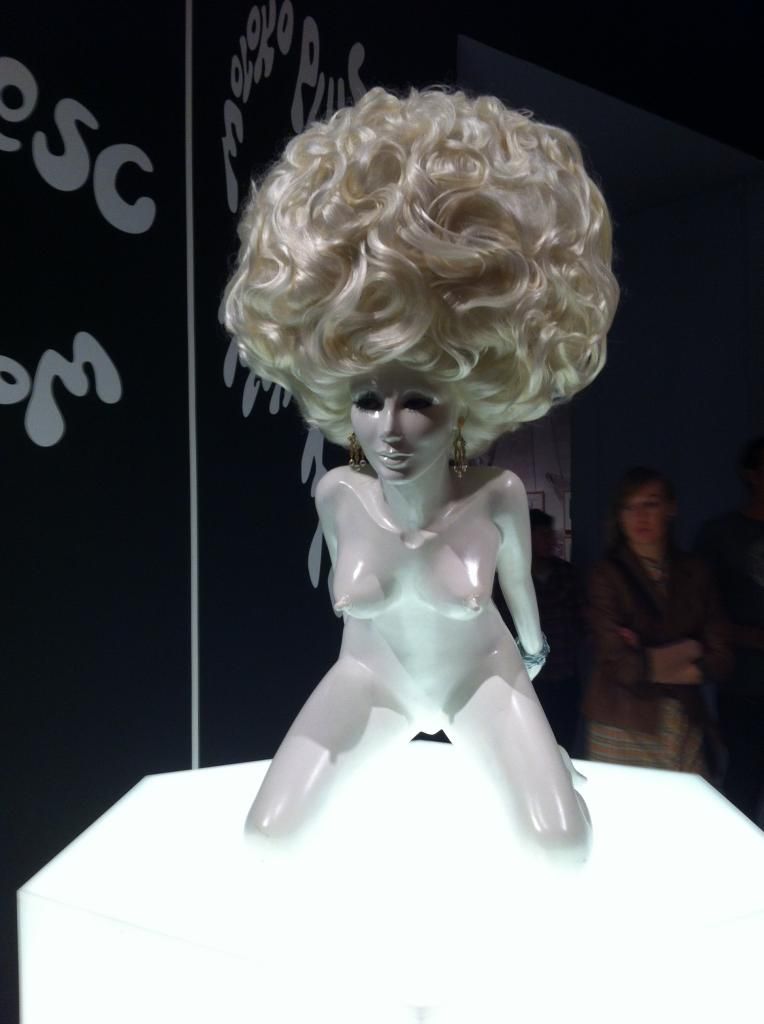 A Clockwork Orange: Alex's costume and a milk bar statue.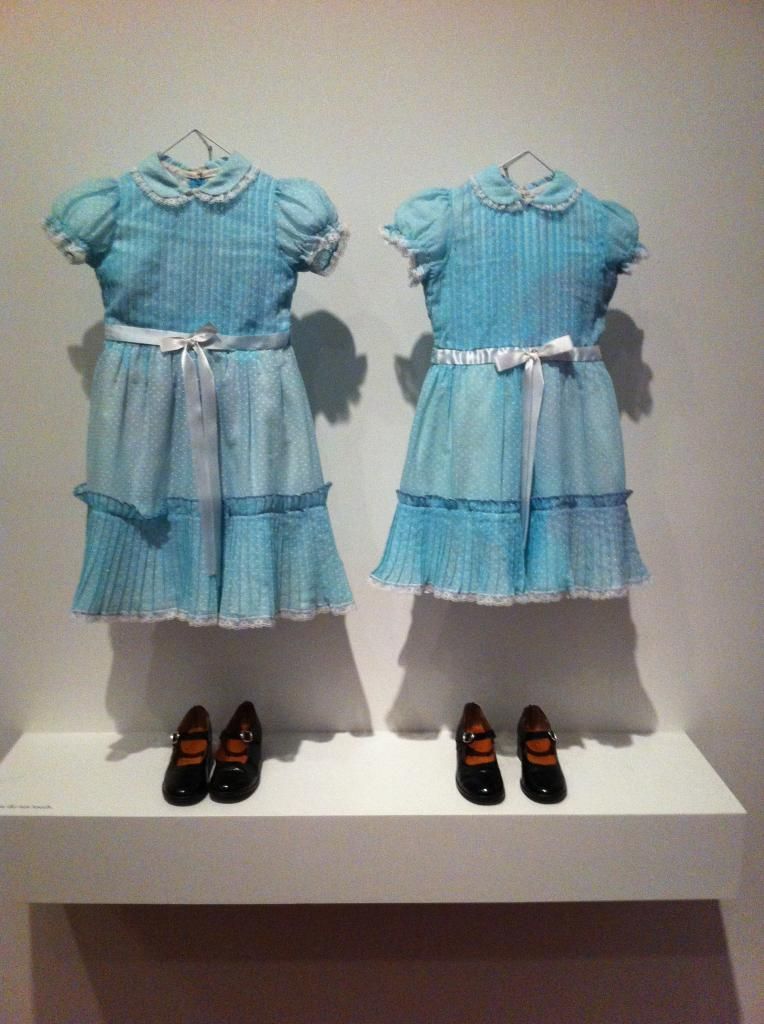 The Shining: creepy ghost twins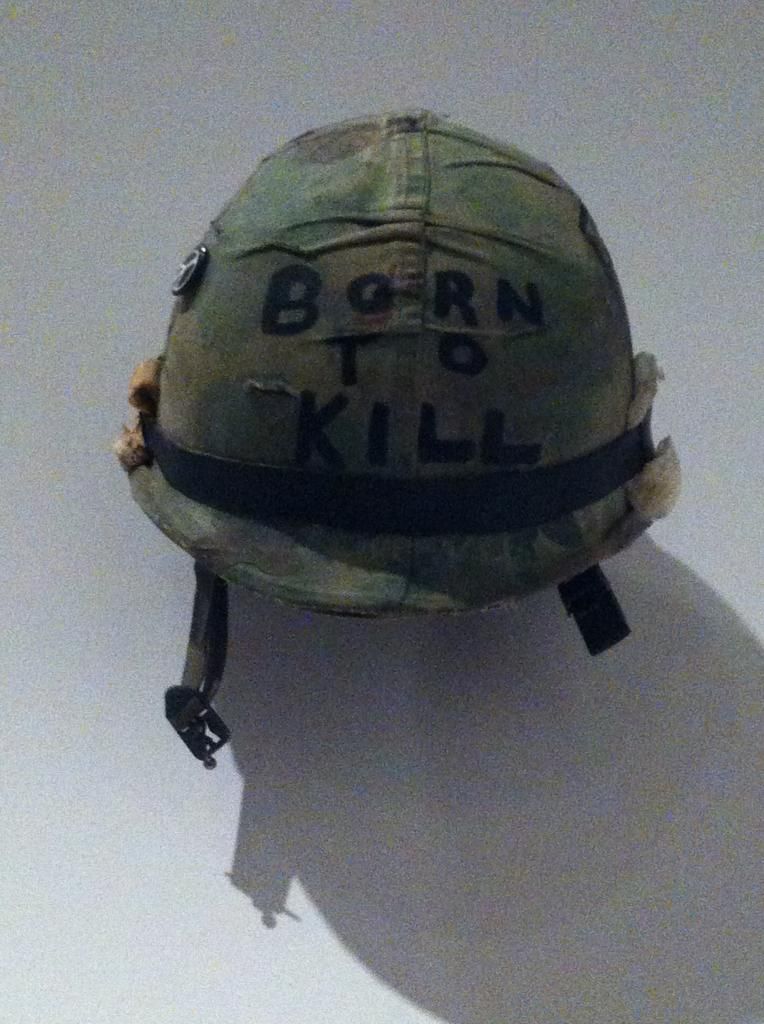 Full Metal Jacket: Animal Mother looking raw onset & Joker's helmet below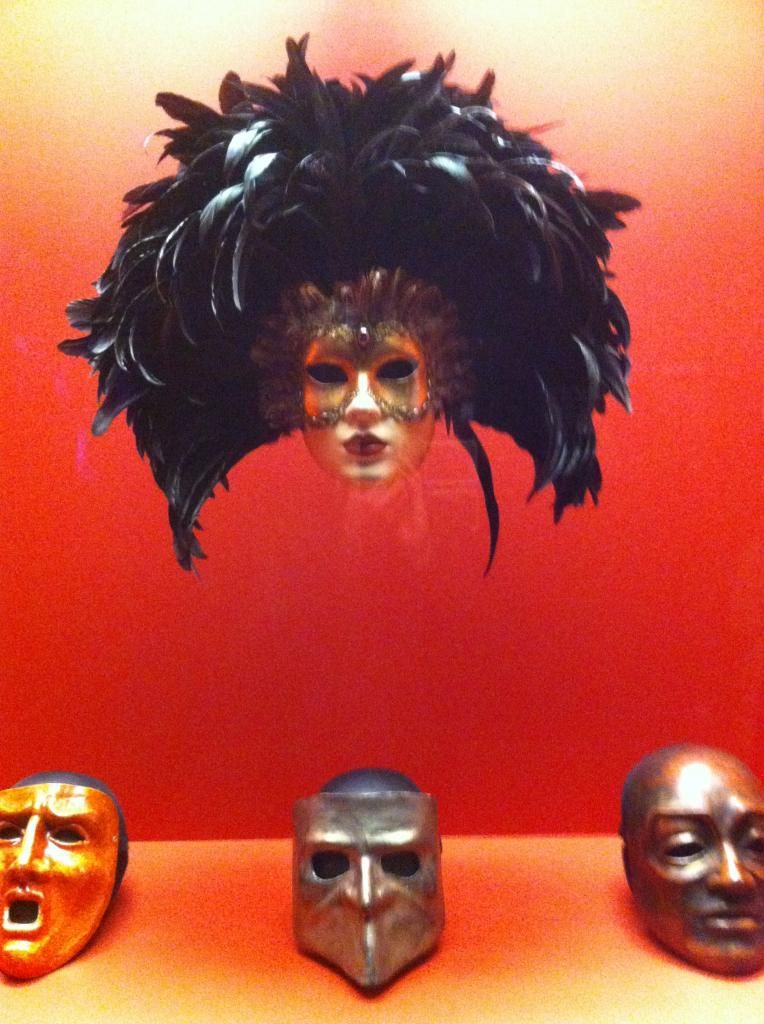 Eyes Wide Shut: orgy masks for all...

self explanatory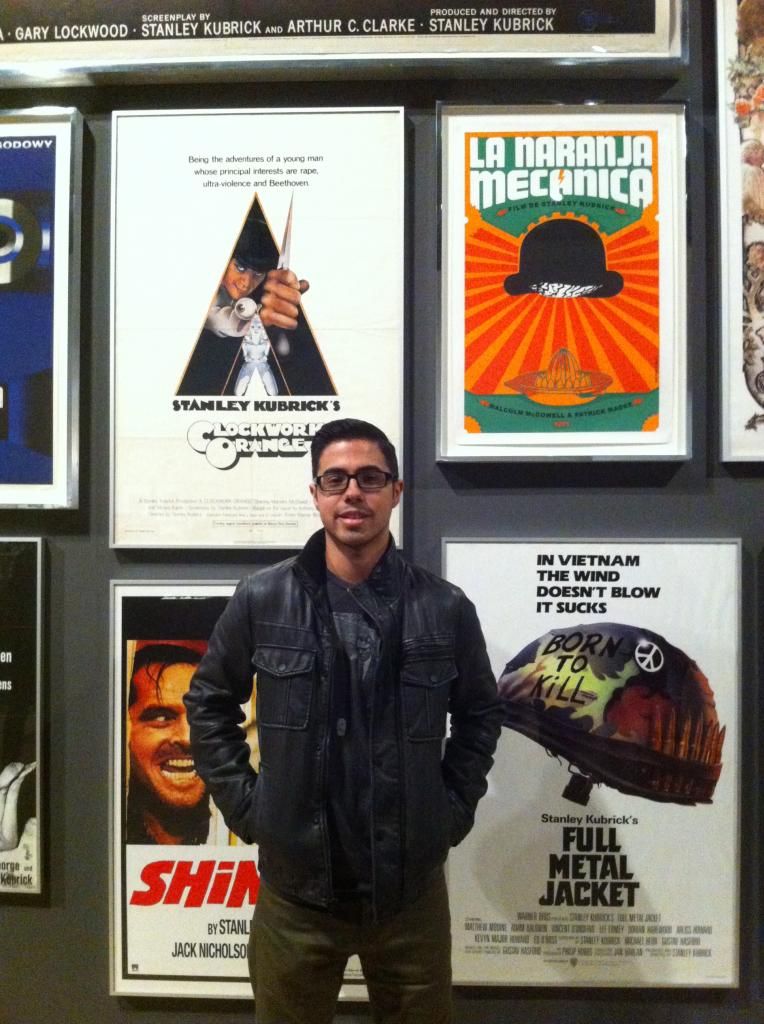 Lil' ol' me hanging out w/ Alex, Jack and Joker.
It's safe to say that Stanley Kubrick was one of the greatest filmmakers of all time. He was more than just a director, he was a visionary. His films were never huge box office smashes and he never won a major Academy Award (save for
2001
's special effect's win) yet here we are, with a globe trotting exhibition housed at world renowned museums paying tribute to his legacy. Kubrick was so ahead of his time, it's almost as though he made his films for himself and for future generations to enjoy. Why else would such a secretive/reclusive individual who shunned Hollywood leave a literal warehouse of archival material behind after his death. Either way, I'm glad he did. This day at the museum was just what I needed to kick the pain in me gulliver. I was cured all right...
If you're in Southern California I seriously recommend you check this out. The Kubrick exhibit runs until late June 30th. LACMA is also just a rad place to visit in general.