Here's the listing of my favorite albums from 2012. Not necessarily the best or greatest but the ones that left the biggest impact on me and warranted the most repeated listens. Not ranked in numerical order, all rule pretty hard (IMO). Feel free to take listen:
Converge-
All We Love We Leave Behind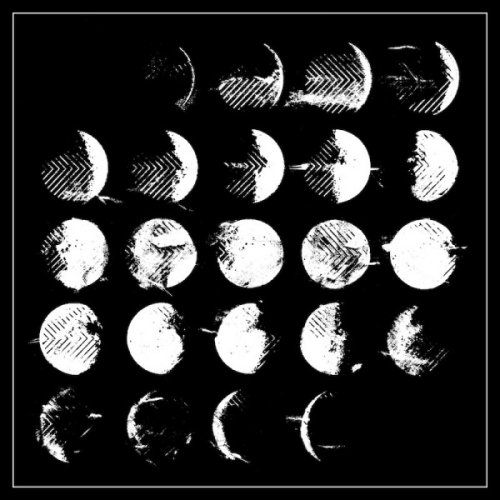 It's pretty much unanimously agreed upon that Converge's
Jane Doe
was
the best metal album of the 2000's
. Their first album of the new decade is no slouch either. The riffs are still crushing and the technical spazz parts still turn lesser minds into spaghetti, but this really is one of the bands most catchy/accessible albums to date. Clean vocals that don't offend the ears and memorable, infectious songs, this album is the prefect starting point for Converge rookies.
Gaza-
No Absolutes in Human Suffering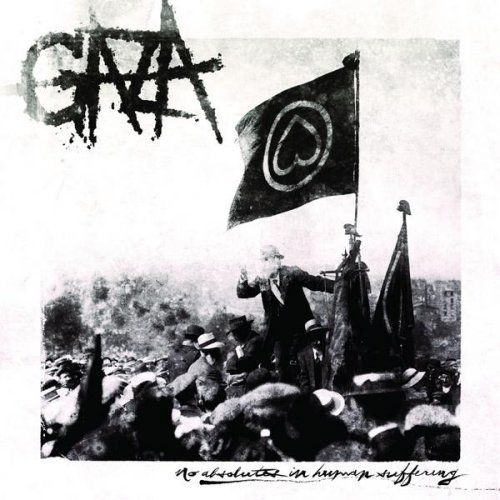 The ugliest and unfortunately, most truthful album of the year.
No Absolutes
is like the evil twin of Converge's
All We Love We Leave Behind
. Both albums blend punk and metal into a slammin' hybrid but while Converge use clean vocals and uplifting melodies to spice things up, Gaza only slow down to further bludgeon the listener with lumbering riffs and some of the most menacing howls/vocals this side of the insane asylum.
The Hives-
Lex Hives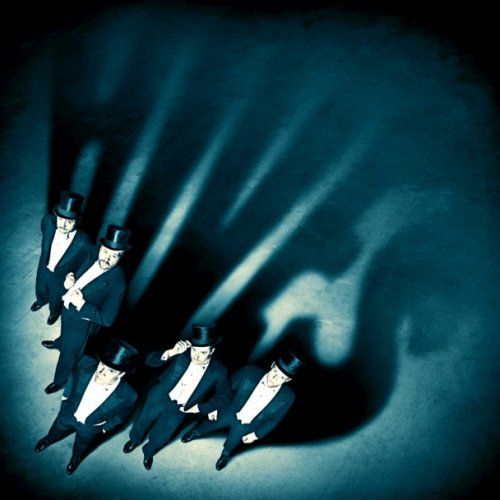 No one will accuse The Hives of being the most prolific band around, but it had been so long since their last album (2007's rather disappointing
The Black and White Album
), even I was afraid the band might have lost a step. Well rejoice world,
Lex Hives
marks the band's triumphant return from the dark realm of major label land, back to high octane world of punk meets retro rock where they reign supreme. Nobody does poppy, infectious and snarling 4/4 rock music like The Hives. This new album proves it.
The Hives - Go Right Ahead (Official video)
from
Bold Faces
on
Vimeo
.
Ghostlimb-
Confluence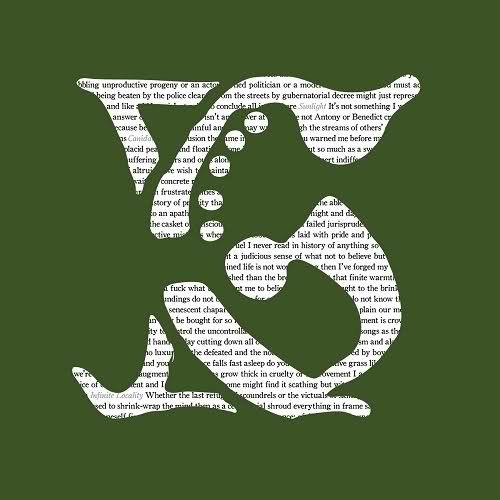 The follow up to their awesome 2011
album
Infrastructure
does not disappoint. Another quick jolt of thinking mans hardcore, that isn't afraid to bring the galloping tempos and screams to a crawl and simply rock the fuck out. The first time I heard this song "Candiae" I wiped the drool from mouth and hit replay instantly, it's that good and represents all that is awesome about Ghostlimb and their entire new album.
Black Breath-
Sentenced to Life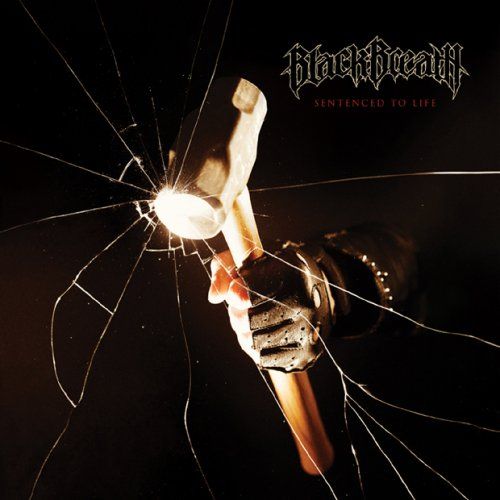 This record was the surprise of the year. I've seen Black Breath live before, I dug their last album fine but holy balls I did not expect to love
Sentenced to Life
so much. It's the perfect blend of thrash and crust punk by way of old school Swedish death metal. Basically, I start having visions of circle pits and frozen cemeteries when this comes on. The production, dear LAWD the production, is phenomenal. Every instrument is clear and distinctive, it sounds modern and high def but still has that classic dirge us metal heads fiend over. Catchy energetic songs that will make even the most casual observer thrash like a madman and bang their fucking heads.
Phobia-
Remnants of Filth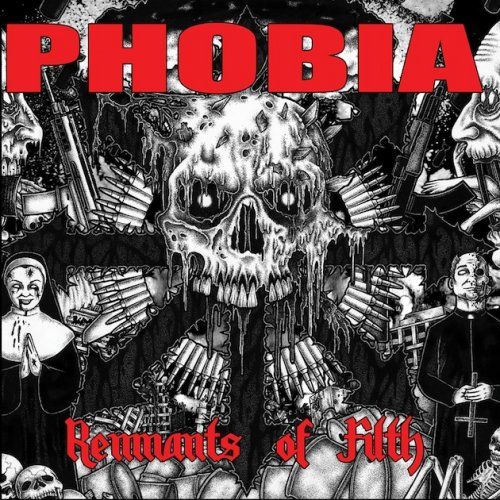 This new Phobia record is not unique or all that distinguishable from the rest of Phobia's epic grindcore catalog, but something about this album just stuck with me. Enough to edge out new albums from grind legends like Napalm Death, Pig Destroyer and fiery upstarts The Secret. All those albums slayed, but something about this new Phobia record just won out. It's simple grind but done to perfection. For the none grind fiends out there, imagine The Ramones on a cocktail of steroids and meth and you've got Phobia's latest album.
Torche-
Harmonicraft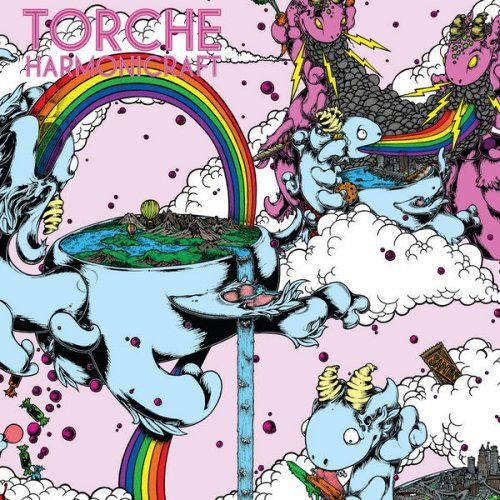 The happiest album of the year? Torche have roots in sludge and stoner metal, but they have progressed into the best heavy rock and roll band nobody knows about on the planet. They're so good it's not even funny. One tour with the Foo Fighters or Red Hot Chilli Peppers would put this band into the stratosphere. Steve Brook's vocals are warm and inviting, the guitar tone is both heavy, and saccharine sweet at the same time. Torche's rhythm section is unfuckwithable and they prove it on
Harmonicraft
. I even saw grown ass *gasp* metalheads dancing, yes dancing, to Torche's new songs in concert I shit you not.
Beneath The Massacre-
Incongruous
This band is on some next level shit. Technical death metal for angry T-800 model terminators. The whole album is a whirlwind of bloops and bleeps (guitar doodling), machine gun fire (double bass drumming & blast beats) and demonic vacuum cleaners (growling vocals). This was THE death metal album I went back to all year (edging out new records from Spawn of Possession, Gorod, Nile & Cryptopsy). Your brain is not ready for this.
Anaal Nathrakh-
Vanitas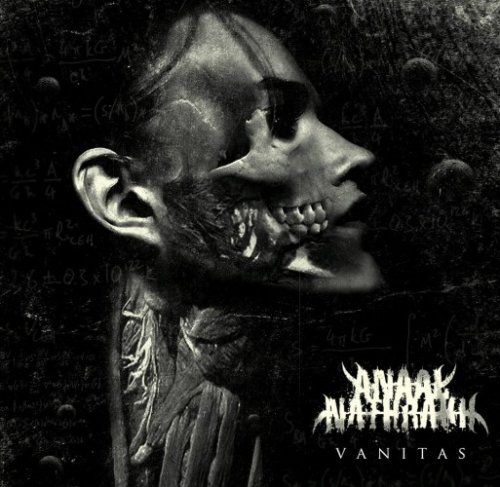 No band frightens or excites me as much as Anaal Nathrakh does. Their extreme (and I mean extreme) blend of black metal and grind, is like the soundtrack to Armageddon.
Vanita's
production sounds like it was recorded in the cold and terrifying depths of outer space, while it's music was written in the chaotic agonizing pits of hell. Bits of traditional "heavy metal" guitar melodies and soaring operatic singing mixed with a barrage of drum machine madness, blitzkrieg tremolo picking, and the most terrifying vocals shrieks you'll ever hear. Check out the final scream/outro of this song for proof.
Deftones-
Koi No Yokan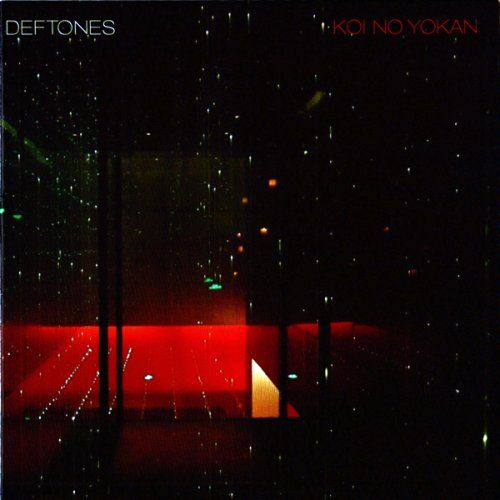 This band is fired up. They've adjusted to the lineup change brought by
Chi Cheng's tragic accident
, and are attacking the current musical landscape like a band possessed.
Koi No Yokan
is the Deftones 2.0's second stellar album in a row (following 2010's amazing
Diamond Eyes
). The production sounds a little less gorgeous than their previous record, but the songs, the songs are just as haunting and unlike their string of albums from the 2000's, truly dynamic.