*Note* This post was scheduled for last night but Blogger decided not to follow my explicit instructions.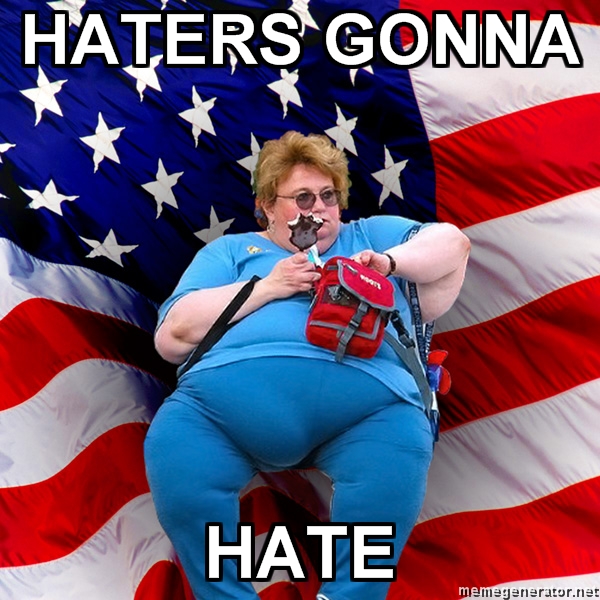 go easy on her...she 235 yrs old
Yay. America. Land of the stuff. Buy from the brave. Wash, rinse, repeat. etc. etc.
Don't get me wrong. I love being an American. I'd much rather live here in sunny Southern California and deal with the trivial perils of my bourgeois prison (re: life) than living in some hard ass Third World country somewhere. Yeah our government is pretty incompetent/corrupt. Our rights are being trampled by the ever increasing police state. Our citizens don't have the highest IQ's on the planet (creationists/global warming deniers) and we have the most backwards healthcare system in the industrial world, but at least our prison system rocks! No wait...
So yeah, as much as I enjoy raining on my country's nationalist parade, I still love this damn stolen land of mine. I dedicate this video to you ol' USA. Happy Birthday ya bastard.