1st) Saw
Thor
this weekend and LOVED it. It put me in comic book movie mode and led me to watch
Spider-Man 2
the other night (which imo, remains the greatest super hero flick ever). As a result, I got Dashboard Confessional stuck in my head. You know, the part where Mary Jane stares off at Peter web slinging away, the credits role and suddenly, you find yourself: "Viiiiiindicaaaaated!"
2nd)Major thanks to all the bloggers (
Miss Jamiesaur
,
Mr. Zombie
, and the legendary
Angry Lurker
) who have been shining their respective spotlights on my lil' blog as of late. Much appreciated guys (& gal). Here's how you all make me feel: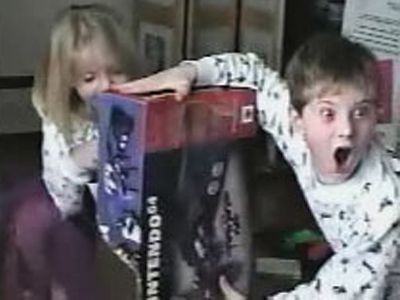 They like my blog?!?
3) I'm on the hunt for a new job. This quest will undoubtedly take up a large portion of my free time so I might not be able to update as often as before, but I shall try to keep up with all you cool blogger kids as much as possible.
That's all for now. Expect a little bit of Viking overdose @ Jim's Fear, as I put up my Amon Amarth concert and
Thor
film reviews later this week!