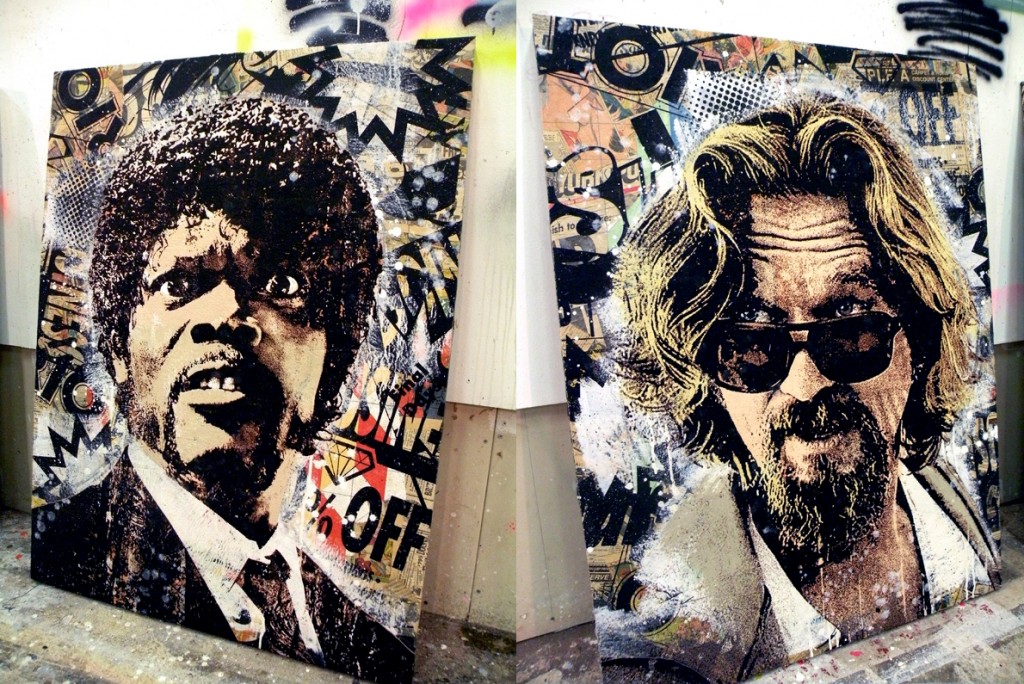 MOAR!
Last week I attended a rad little art exhibit at Hollywood's Barndell art park. The occasion? A two day event featuring art that payed tribute to the films of Quentin Tarantino and the Coen Brothers...and it was free. How awesome is that?
I didn't take many photos inside the exhibit because it was small/cramped and I didn't want to be a douchelord and get in peoples way. Here is some footage from the exhibit's NYC stop earlier this year (there were three stops, NYC, SF and LA):
Quentin VS Coen - A Tribute to Tarantino & the Brothers from Colin M Day on Vimeo.
I cracked down and bought a print of the angry Samuel L. Jackson/Jules image. The original canvas was going for $3,000 =0
Here's MOAR Tarantino VS Coen Brothers madness for you bloggers to enjoy:
Tarantino vs Coen Brothers
from
Leandro Copperfield
on
Vimeo
.